Yesterday, I attended a seminar at my workplace about emerging technologies and virtual worlds, which was presented by guest speakers Westley Field, the Director of Online Learning at MLC School and the Managing Director of Skoolaborate, Second Life "architect" Mike Mikula, and education consultant Lindy McKeown who joined us remotely via webcam and also via her avatar in Second Life.
Emerging technologies
Westley kicked off by providing us with an overview of emerging technologies, including QR codes and holograms.
The latter reminded me of the Princess Leia hologram in the original Star Wars… "Help me Obi-Wan Kenobi, you're my only hope".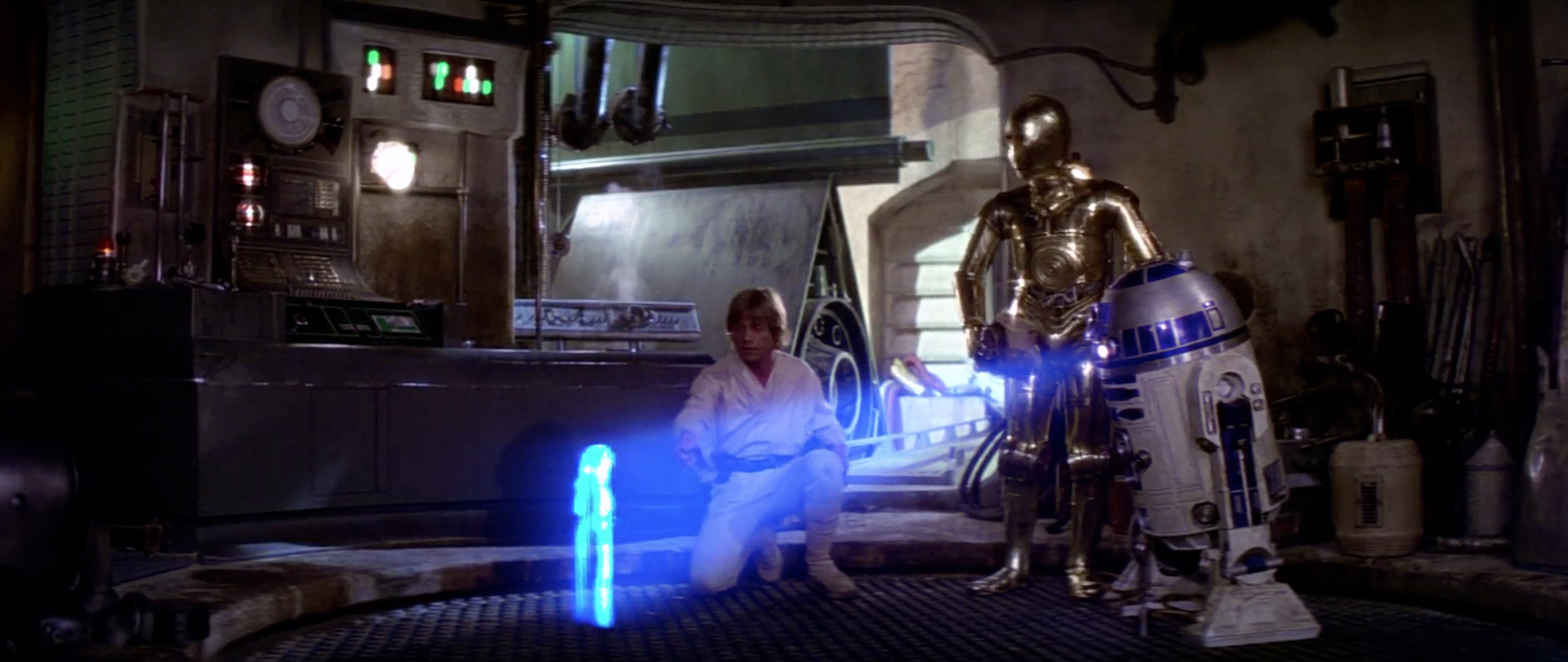 The truth is, holograms are not restricted to the realm of science fiction. Sooner rather than later, we can have meetings with a mix of real people and holograms in the room. Don't believe me? Check out this eye-opening video.
Skoolaborate
Next, Westley moved on to virtual worlds, which the Horizon Report identified in 2007 as likely to achieve widespread adoption in the higher education sector within 2 to 3 years. In fact, the education sector is really leading the charge in this space, with Westley's Skoolaborate front and centre.
Skoolaborate is a growing collaborative of high schools that use Second Life to teach students around the world. It's an initiative of MLC School in Sydney, which is somewhat famous in Australian e-learning circles for their use of innovative technologies in the K-12 sector.
Westley gave us a real-time tour of Skoolaborate's islands in Second Life, with commentary from Mike. The islands have virtual lecture theatres where the teachers can show video clips and PowerPoint presentations to large audiences, plus breakout areas for small-group discussions and more open areas for informal ways of learning.
They have also built a virtual shopping centre not only to support the social/fun aspect of the virtual world, but also to explore principles of commerce, economics, marketing, design etc.
The Skoolaborate collaborative is really taking off. Currently 11 schools are participating, from Australia, New Zealand, Japan, Chile and USA, with interest from Singapore. The inaugural Skoolaborate Congress is being held in Sydney next week.
Corporate islands
Next, Westley, Mike and Lindy led us to IBM's virtual Business Center in Second Life, which the company uses to bring together staff, customers and partners to meet, learn, collaborate and conduct business. IBM staff members are even at hand in real time to answer customers' questions.
They also took us to the Cisco Systems island, which the company uses to host classes, meetings and other events.
Plenty of companies have dipped their toes into Second Life with mixed success. I think Skoolaborate, IBM and Cisco are showing us how to do it right.